To make things interesting during my stay at RP, I created collaterals for different activities happening around the school for our internal and public channels. It was a fun role, and it helped keep my design skills refreshed.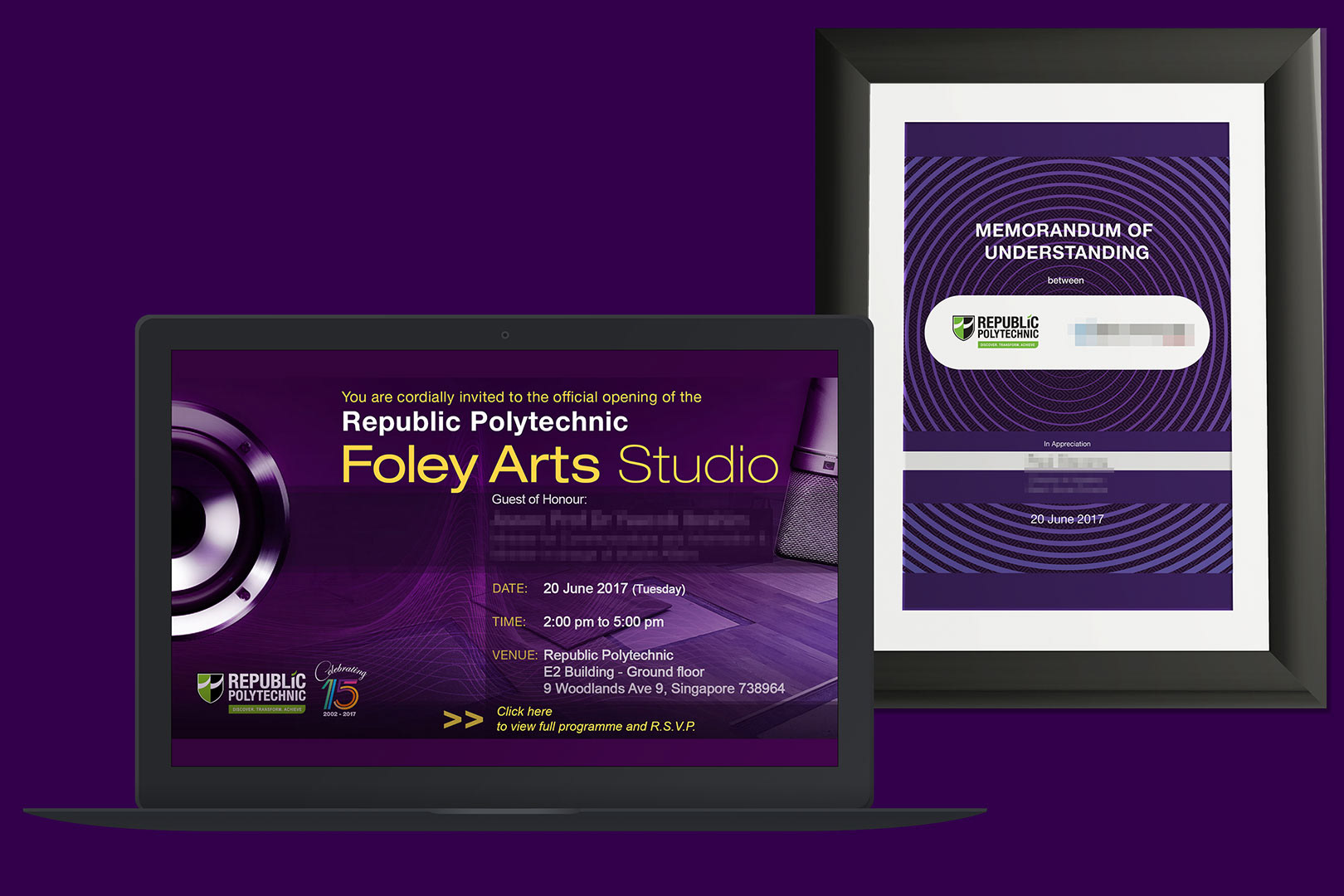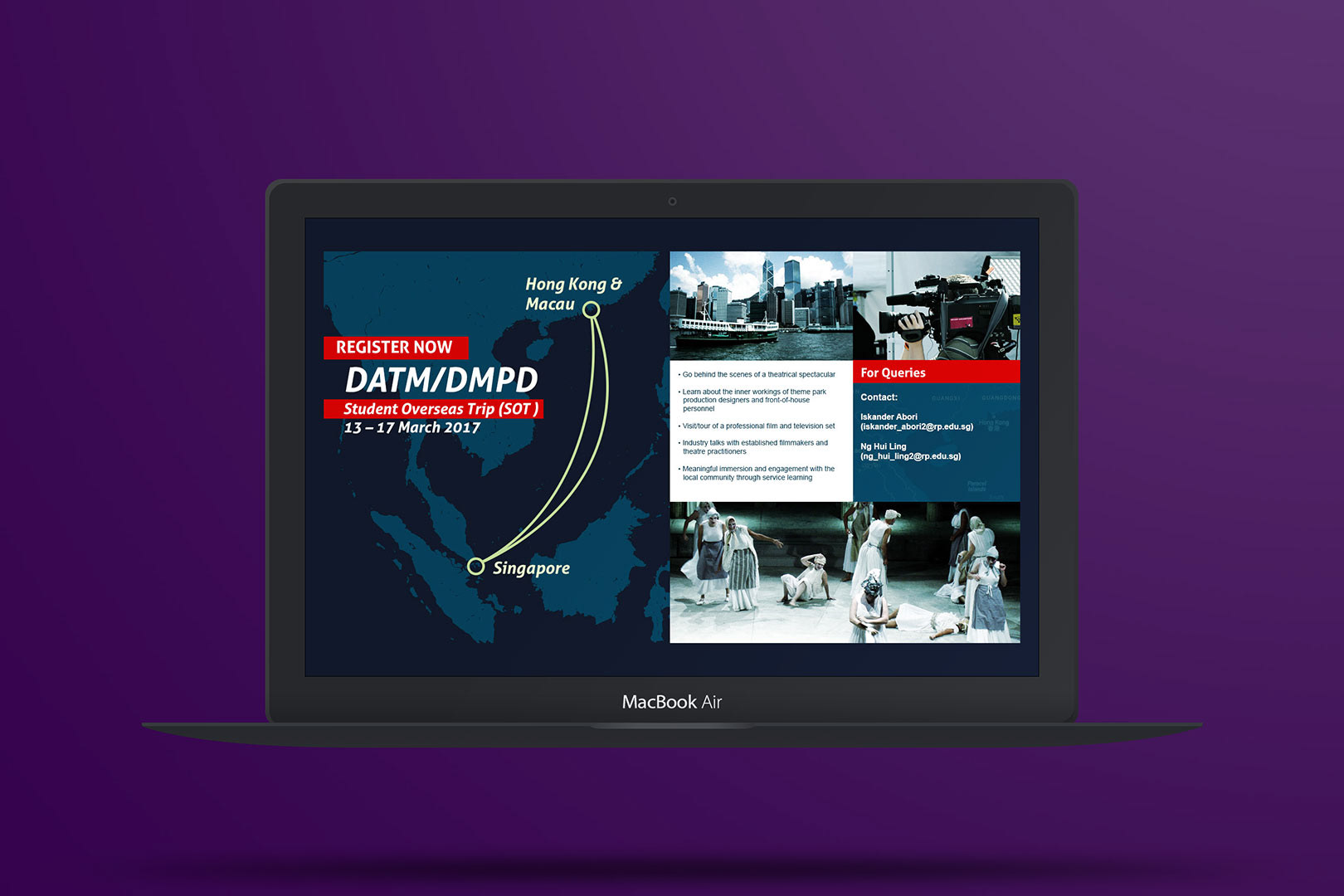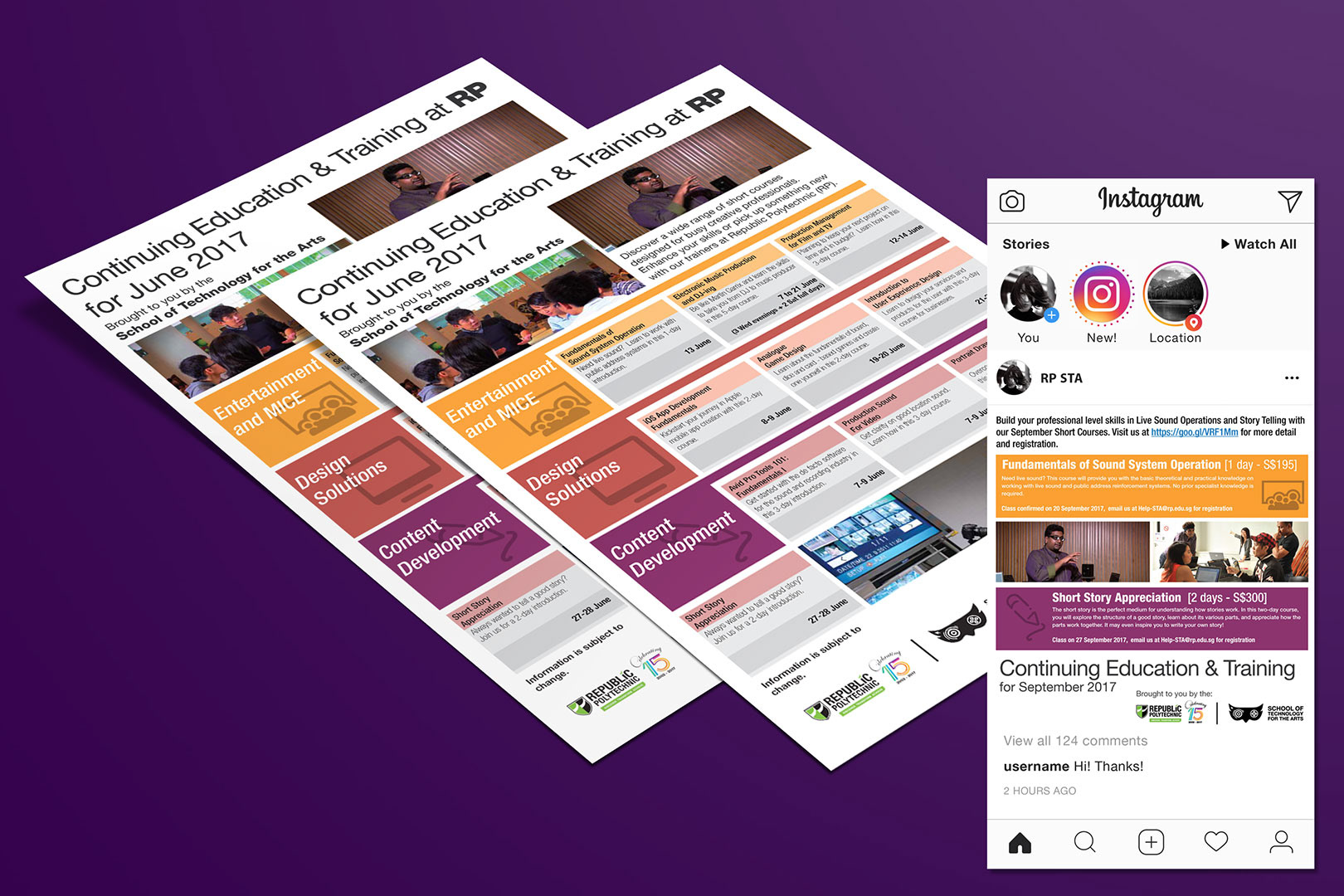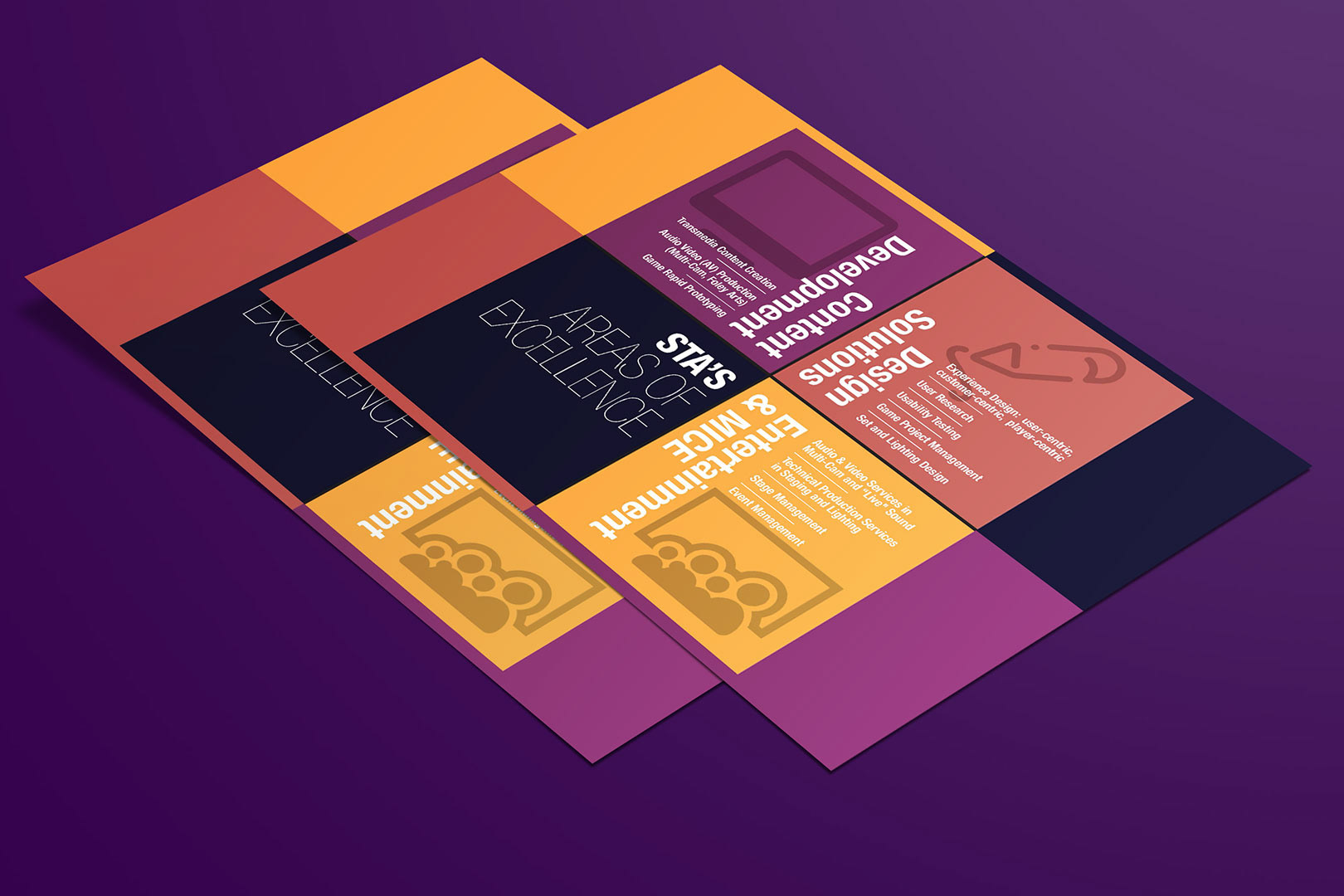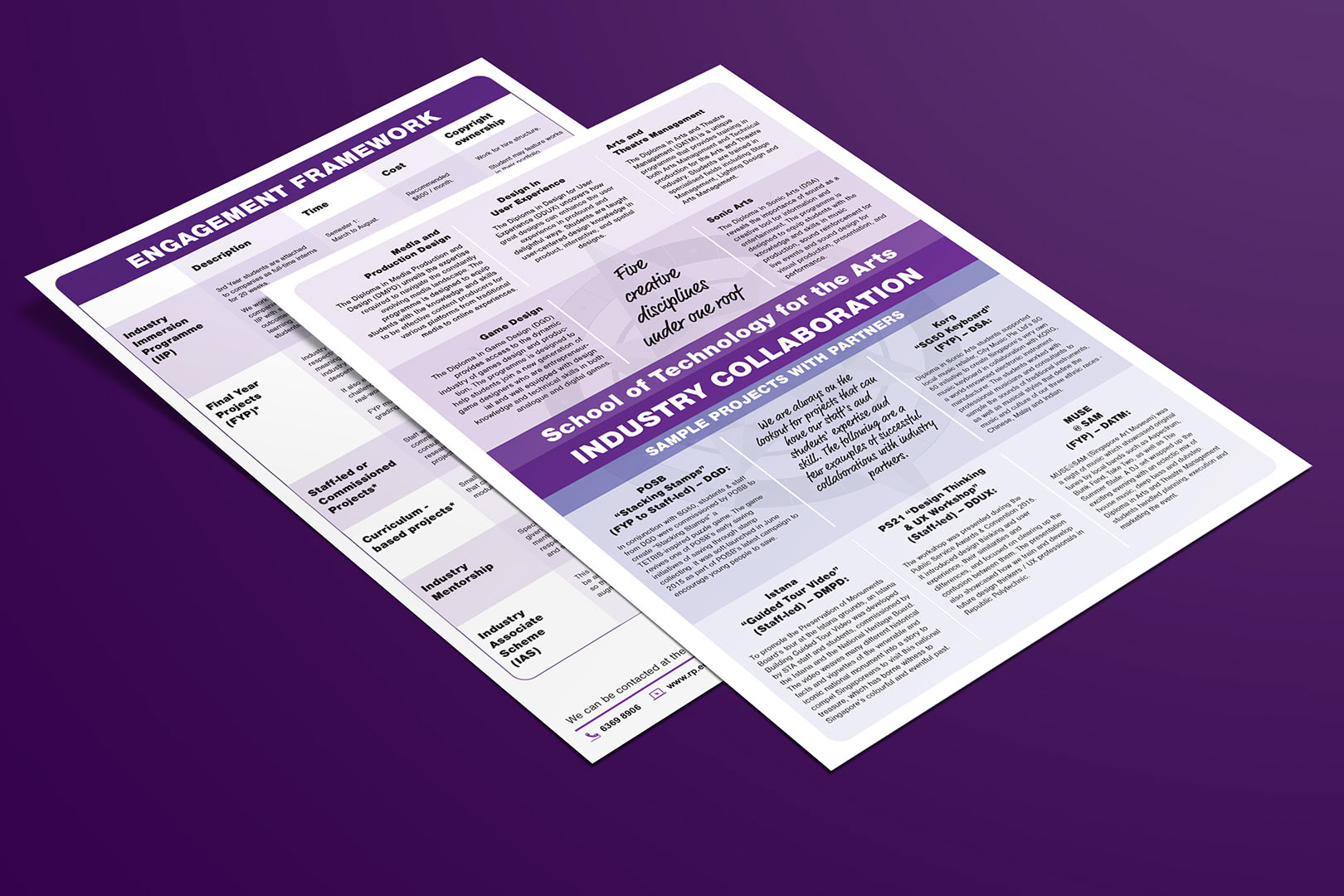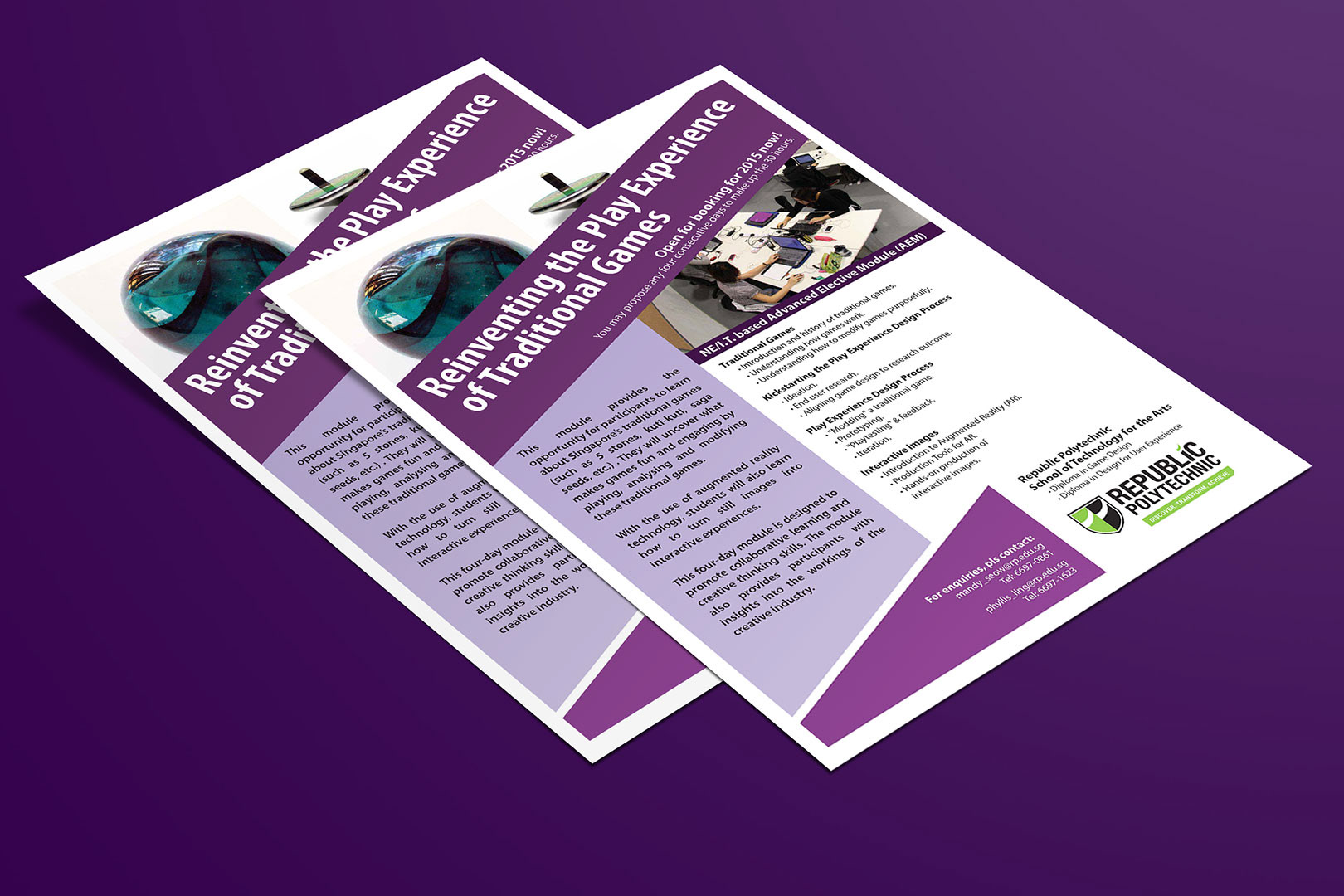 One of the challenges was that I had to work within the school and Public Service's constraints while targeting a wide range of audience from students, colleagues, industry partners and the general public. The work focused on using different digital formats and platforms with cost being a factor, while still keeping them vibrant and energetic.
After completing the projects, I used them as case studies to share with students in the class. The cases showed the practicality of the lesson with materials they had a chance to see in action.